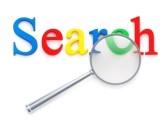 If you've searched around for a good plugin to help you create a calendar in WordPress, you might be looking in all the wrong places. This is one of the most asked about things and using the Google Calendar can provide many benefits. This process will show you how to incorporate the Google Calendar into your blog, display it and how to sync everything.
The Google Calendar Events Plugin
It all starts with the right plugin, which will allow you to do everything you need with your Google Calendar. Start by downloading this plugin and installing in through the WordPress Dashboard. Once this is installed, you will see it in the "settings" menu and you can configure it through this menu.
You will also need the public feed from your calendar to work with this plugin property. Add this to the plugin settings and you will be all set. Your public feed can be found by clicking on the arrow next to your calendar, in the Google Calendar area. You will need to click on "calendar settings", and then right click on the XML icon to copy the link. Paste this link in the "Add Feed Button" section within the plugin and you will be all set.
Some of the important settings you may want to adjust include cache duration and the time/date formatting. If you're an advanced WordPress user, you may also want to use the display builder part of this plugin to adjust the way the calendar will show up on your blog.
The Best Way to Add a Calendar
Google uses shortcodes for the display of the grid going along with your calendar. This means you can display it on any page or post. The best way to go about displaying your calendar, in most cases, is by using a page titled "Calendar" or "Events". This works perfectly for those looking to display upcoming events. Just use this code on the chosen page:
[google-calendar-events id="1″]
With the shortcodes provided by the Google plugin, you get a few options to choose from, including:
Create a simple list
Use an AJAX powered grid
Display a regular grid
Mix different calendars
Display the feed title
And many others!
You can even use the widget to put your Google Calendar in the sidebar or many other sections of your blog. You will need to add the calendar feed to the actual widget to get it to display properly. Once the feed is added, you can use the widget in any part of your site.
Reasons to Display Your Google Calendar
Displaying a calendar works great for many company websites and blogs. You can show your team the upcoming events within the company or you can show customers what's going on. Restaurants, bars, speakers, churches, cities, schools and many other types of businesses can benefit from using this plugin. Whether you want to show events or just show the different things happening in your life, this is one of the easiest and best ways to do it.
The best parts of this plugin and the Google Calendar, it works with so many other things. You can integrate it with Facebook, Gmail and many other tools you already use. This makes it easy to display your calendar and connect it with all your social outlets. You can even access your calendar from any internet connection, on your website.
Imagine displaying upcoming events on your calendar, which your visitors can not only read about through a link on the calendar, but also share with all their friends on Facebook, Twitter or anywhere else they prefer. This adds even more power to your calendar and provides an easy way to market your upcoming events without doing anything other than adding them to your Google Calendar.
There are many reasons to display a calendar on your website and the Google Calendar is one of the best choices. Just install the plugin, customize it to your liking and start showing the world what's coming up.
Tweet
Tags: event calendar plugin, Google Calendar, Google Calendar and Wordpress, Google Calendar plugin