The HTML5 revolution
Without a doubt, HTML5 has greatly revolutionized the way developers create and enhance mobile applications. Armed with features that promise richer browsing experience and overall better user interface, HTML5 has definitely paved the way towards more efficient mobile application development.
What are the most useful apps today?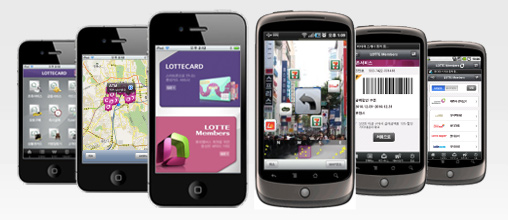 Below is a list of the most useful mobile applications built with HTML5 features.
Checklist
Checklist is an HTML5 mobile application that provides a handy solution for those that feel like they have an endless list of things to do. Whether you are a student, a freelancer, a business owner or a full-time parent with both your hands full, Checklist is an app that will help you stay organized by allowing you to create to-do lists and, essentially, get through your very full day-to-day schedule in today's fast-paced culture.
Geo Places
Geo Places is a location-based application that allows users to search for restaurants, points of interests, company offices, landmarks and other places within their area. It now has been developed with HTML5 technology for the iPhone and Android.
Every Time Zone
Every Time Zone is one of the most highly recommended applications for those that are constantly traveling either for work or for pleasure. Its latest update is now developed with HTLM5 mobile application standards that allow users to check time zones around the world, making scheduling and/or itinerary-planning a lot easier.
YouTube
The new mobile site for YouTube is currently equipped with a lot HTML5 features that enhances video viewing experience on a mobile device. m.youtube.com now has a better user interface, a video tag feature and overall superior video quality.
Meebo
Since its launch in 2005, Meebo has become one of the most popular social platform that allows users to connect with other users. It is a chat application that is easy to use. Its HTML5 mobile application is developed for the iOS and Android platform, and is as user-friendly as its native application.
Grooveshark
Friedrich Nietzsche said it best: Without music, life would be a mistake. There are a lot of people out there that cannot live without music. Thankfully, Grooveshark is easily accessible on their mobile device to keep them company wherever they go. Grooveshark is an online music site that allows you to stream and share new releases from your favorite artists. It also allows users to share their opinions on songs by writing reviews. With its HTML5 overhaul, it now loads faster than the old flash version.
Living in today's digital-everything world can, indeed, be quite daunting. Good thing we have all these brilliant tools that help us get through our everyday lives. With the development of HTML5, these tools or applications are now more organized and run seamlessly across multiple platforms.
Cross platform mobile development does not necessarily mean low quality apps. It is true that many developers take the lowest-common-denominator approach that delivers poor user experience. However, Worklight breaks this paradigm with the most flexible mobile IDE in the market. This innovative technology supports HTML5 and allows you to exploit the full potential of your apps regardless of the OS being used.
Tweet
Tags: cross-platform mobile development, html5, html5 mobile application, mobile, mobile apps