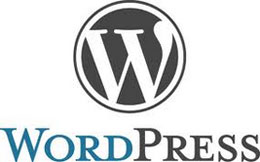 Building a website doesn't require the use of Dreamweaver or countless hours learning and writing HTML code. Beginners to website design can put up a professional looking website without all the knowledge of coding. With a hosting account, WordPress and a few other hosting tools, you can be up and running in less than an hour.
WordPress has made it so much easier to build a custom website and many professional designers are switching to this very powerful platform for many reasons. Here are seven of the top reasons to use WordPress for both your website and your blog.
 7 Reasons to Switch to WordPress Immediately
  #1 – User Friendly
Most web hosting companies provide a "one-click" option for quick installation of WordPress on any domain or subdomain. It only takes about 60 seconds to complete this installation process and from there, all you have to do is add content and customize the design of the site. Many written and video tutorials make it very easy to install a custom theme, add content and use all the tools offered within your WordPress dashboard.
#2 – SEO Friendly
If you don't already know, you will hear it soon, optimizing your website for the search engines is vital to your online success. Standard HTML websites require many modifications to create the right type of design and code for the search engine robots. WordPress comes pre-built for proper search engine optimization and many free plugins provides even more SEO benefits for webmasters of all skill levels.
#3 – Access Levels
Within WordPress, you can create multiple users with different access levels. This allows the webmaster to act as the administrator with full access and assign limited access to others through their own login. For example, you can create a guest writer login with authority to post new content, but without giving full access to change any of the other features of your website.
#4 – Incredible Design Options
From thousands of free themes to creating a custom theme, WordPress provides many options for the overall design of your site. Free themes are great for those looking to get started quickly, but for less than $100, users can find plenty of custom designed themes to fit their specific needs.
#5 – Plugins
With the variety of plugins making it easy to customize the design and function of your website, even beginners can create the most professional website with WordPress. Most plugins provide a free or lite version with added options with the paid or pro version.
#6 – Automatic Updates
WordPress updates their system often and many of the plugins also require updates. These processes can easily be scheduled at specific times making it easier for any company looking to take one more thing off the "to-do" list.
#7 – FREE!
You may need to invest in a custom theme or a few professional plugins, but you don't need to spend a single penny to use WordPress. Every top hosting company provides access to WordPress with all of the web hosting plans they offer.
WordPress represents the easiest way for any beginner to get started with their own website and it provides an extensive number of ways to customize the design and function of any website. It's not just for bloggers and many advanced users are finding WordPress easy to use for both the functions of a website and a blog.
Tweet
Tags: website design, wordpress, wordpress design, wordpress hosting